SheffieldFootball
Pontefract Collieries 0-1 Brighouse Town 08.02.20
Updated: Feb 24, 2020
Journey - 10
Pontefract claim to be one of the most accessible football clubs around and this is very much the case. Their ground has excellent transport links via both bus and train and is just two minutes away from the M62. This meant that my drive to the game and drive home was particularly simple!
Ground - 2
A traditional turnstile welcomes you into the ground but following that there is an unsightly half full skip to your left!As you walk in the main stand is on your left and it is in need of a real face-lift. It appears that the roof has come off as there is still large metal girders stretching out from the main stand! To the right of the pitch is a traditional shed end which has its regulars occupying it. As you face the stand, to the right of it are three shipping containers, one with its door still half open. These seem to house the equipment but this only adds to the slapdash attitude this place seems to have in terms of presentation. I can only hope that they are in the middle of some sort of refurbishment because this is possibly the worst kept football ground and facilities I have come across EVER. Opposite the main stand at the other side of the pitch there is a railway line behind, this provided some brief entertainment as a selection of commuter and freight trains passed by. The fact I have awarded it a 2 is partly down to the lovely welcome I received from the volunteers.
Clubhouse - 2
After struggling to find the clubhouse I discover that it is situated under the main stand. Through blind optimism I head in hoping that the inside is better than the outside. But no... its worse. A desperately sad looking IT box and bandit "welcome" you into the clubhouse. There are stray wires and randomly sourced seating. A leather office chair, school chairs, dining chairs... the lot. The walls are plain and some parts of the furniture are half built. I sit on a bench that looks like it was made out of the door of a child's wardrobe. I then begin to wonder if being in a WW2 cellar was somewhat similar to this. Well, on the plus side there's sky TV showing the Championship's early kick of between Preston and Wigan. The sky box itself propped up by a stack of 4 chairs. The range of beers are decent and sensibly priced, I just really hope for the sake of Pontefract that I caught them in the middle of some form of refurbishment but I can't help but think that surely such refurbishments would be done out of season. I fear that it may have been like this for some time. Let's look on the bright side though, beer was available, so Ponte can take delight in knowing that their clubhouse ranks above Gainsborough!
Beer - 7
A good range and appropriately priced, shame about the setting in which to enjoy it.
Programme - 2
Now, it is important to note that points are scored for having a programme available but this was such a lazily put together programme it is by far the worst programme I've come across in non-league. The programme has two articles (yes two) a tedious history of both clubs. If I want to read the history of your club I will find it on wikipedia, the same place that the "Writer" of this programme probably copied and pasted it from. No player interviews, no views from the chairman, no managers rousing speech ahead of a tough set of fixtures, nothing. It is merely a token that shows that I have visited the ground. There is a two page spread detailing companies and which player they sponsor but this is all meaningless rubbish. The rest of the progamme contains pixelated adverts a real let down as I was enjoying a beer in a clubhouse that can only be described as a glorified cellar.
Atmosphere - 9
A 9! Yes, the setting may have been far from grand but that action on the pitch was decent. A local derby and I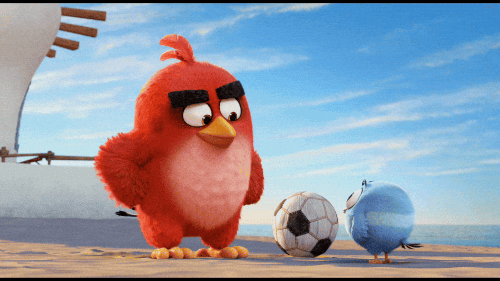 spent it stood between the dugouts opposite the main stand. Both sets of fans occupied the area behind each goal and this meant that I was in the middle of a decent atmosphere when you consider the number of spectators. Both managers were incredibly passionate and this translated to their players to, it gave a great sense of importance to the fixture which isn't always apparent at this level of football. Later in the game when Ponte were 1-0 down a player was substituted and booted the physios kit bag and a water bottle in frustration. This wasn't a million miles away from me either. I then went on to consider if people would sue if they received injuries from such an incident. My mind wandered as I thought about how this club would never receive their much needed refurbishment if i was to suffer an injury from a wayward physio bag to the head! The Brighouse fans were in decent voice and had too noticed the dilapidated nature of the 'main stand'.
Chip Butty - 7
At £3 this was the most expensive chip butty that I have come across, but as I have said before, you get what you pay for! Lovely crispy chips in a soft breadcake, plenty of sauce available too. This was also the first snack bar I've come across so far which does sausage and bacon sandwiches as well as chips and gravy! Well done Ponte!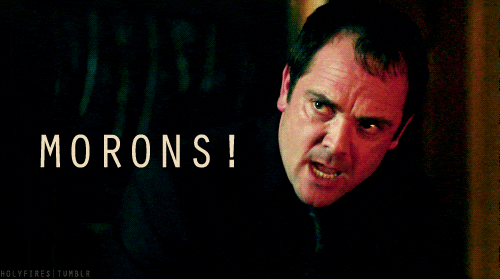 Match Quality - 7
To say there was only one goal in it, this fixture kept my attention throughout. It always felt like there was a mistake in either side and truth be told there should have been more goals in this game. Brighouse were deserved winners and I must say I was pleased for them , partly because of an individual who can only be described as an " absolute moron" who was constantly goading the Brighouse assistant manager whilst he was trying to do his job.
Admission Price - 8
£8 was the entry fee for an adult, which was more than a fair price considering the football on offer. Funnily enough I would recommend other visitors to come to this ground for two reasons mainly. 1) To see if this ground ever does get the TLC it so badly needs. 2) To help you to appreciate the facilities on offer at other clubs.